Three Hardtail Mountain Bikes That Will Have You Rethinking Everything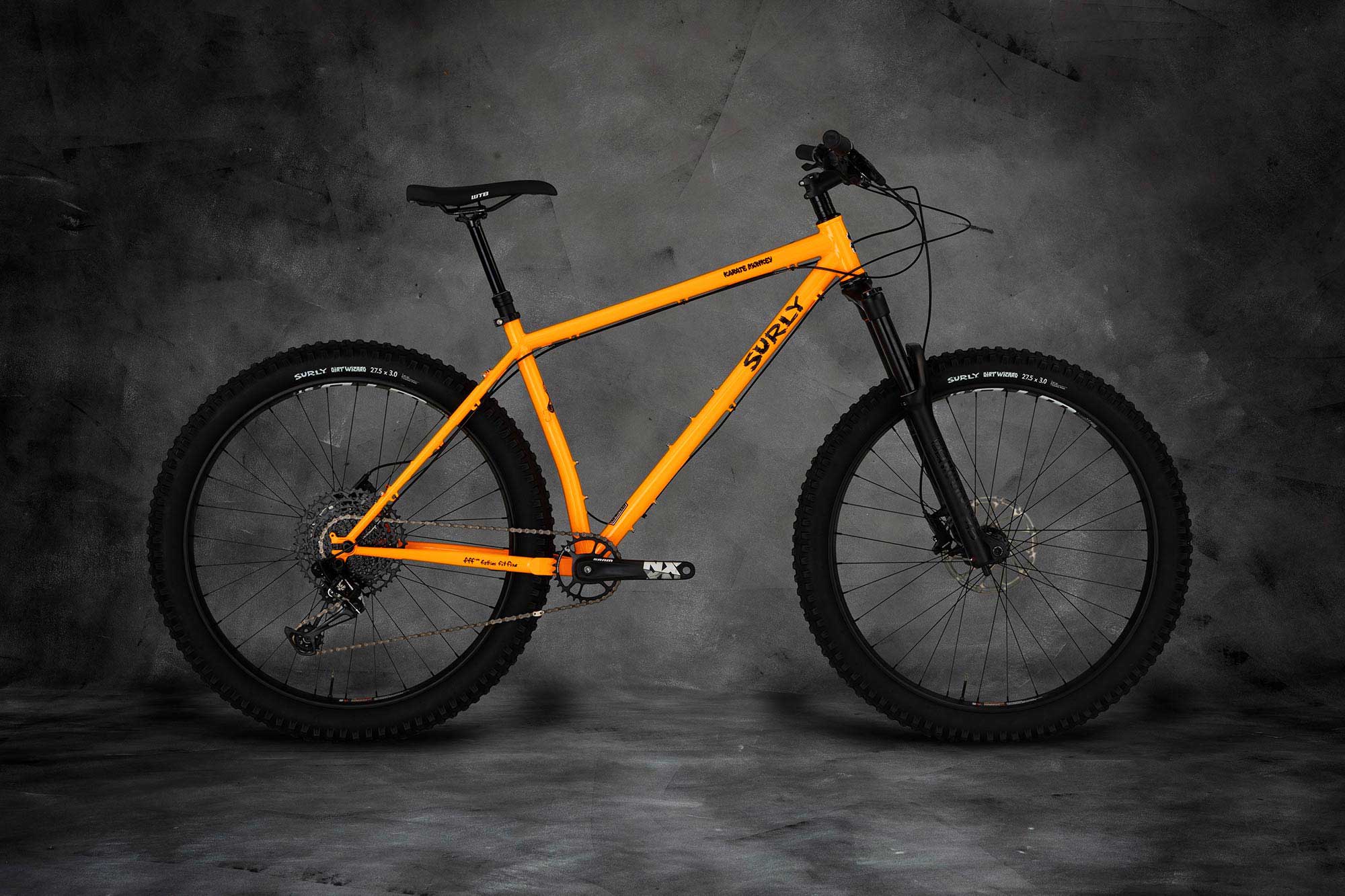 Photo by Surly
Hardtail mountain bikes have experienced a bit of a resurgence in recent years. Many of us started riding on hardtails, but we haven't looked back once we switched to full-suspension bikes. However, if you haven't ridden a hardtail in the last decade, these three hardtail mountain bikes will have you rethinking everything.
While hardtails have their limits, they can be a hoot to ride as long as your ankles can take the abuse.
The roll-over ability of 29″ tires, the refinement of mountain bike geometry, and the introduction of burly casing tires have opened up terrain that used to be reserved for long travel enduro bikes. Hardtails thrive on terrain that is technical enough to be slow or trails with rough sections that can be jumped. However, when trails get rough AND fast, I really miss rear suspension to take care of the myriad bumps my attention can't keep up with. Here's a Venn diagram that I made that illustrates my point better than words.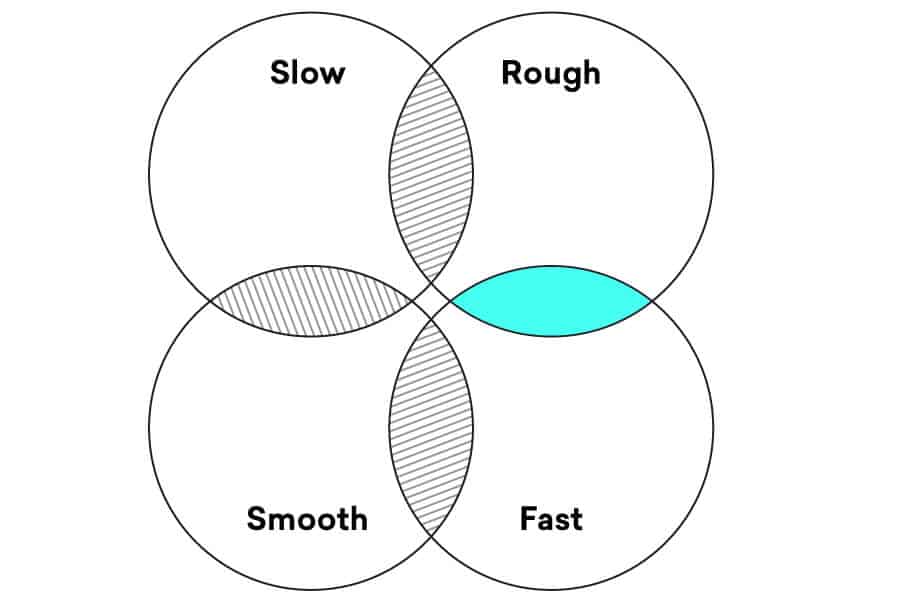 I can't write about hardtails without mentioning Kona.
Kona should get credit for starting the modern trail hardtail revolution with the steel Honzo introduced in 2012. Now taken to the extreme, the Kona Honzo ESD. With 150mm of buttery coil-sprung fork travel delivered by Marzocchi's superb Z1 fork, the Honzo eats rowdy terrain for breakfast. The steep seat tube and slack head tube angles allow the bike to scamper in smooth arcs up and down the trail with aplomb. If the trail is rough and slow, a capable hardtail like the Honzo ESD is a qualified and reliable companion for conquering all the scary features at your local. The Honzo ESD is a bike that wants you to forget your riding a hardtail; it just doesn't care what terrain it's on. Game on, Garth.
If you find yourself frequently lining up at a cross country or marathon start line, you'll no doubt be aware of the Specialized Chisel.
The Chisel had me rethink how good a cheap XC bike could be, ranging from $1600 to $1900. These smartly welded aluminum bikes are the most affordable way to the podium. This is a bike that loves to cover distance quickly, so It's not concerned with status symbols or posturing; it only cares about speed. I read about a Major League Baseball pitcher that lived in his Vanagon. This is the bike for him and other ballers on a budget.
In the dead of winter, when I'm sick of working on my fleet of bikes, I get these wild hare ideas to sell everything and just stick with two.
The Surly Karate Monkey would probably be one of them. What makes it a bike that has me rethinking everything? It's versatility. Bikepacking, trail-shredding, grocery getting, gravel riding, touring, dirt jumping, XC racing, etc. The Karate Monkey can do anything I usually do on a bike and can do it with parts you probably already own.
The Karate Monkey can work with 27.5+, 29, or 29+ wheels of QR, 142, or 148 axle types. It can be ridden rigid or suspended. Alternative drop bars of risers, making it simply capable of so many configurations.
"If I had to ride one bike for 10 years, I'd probably ride a Karate Monkey."
The steel frame has a nice twang to it, and it has the added bonus of being easily repaired. Though I can't even imagine anything short of a car accident hurting the frame, it is stout, and the fabrication is admirable and well designed. In the year 2200, after the nuclear famine, the last remnants of humanity will be riding around on their Karate Monkeys looking for food and craft beer.
Hardtails make the perfect N+1 bike. They're great to lend to friends so they can join you on your rides, AND they don't cost that much. So what are you waiting for? Go buy a hardtail!
Peter Haile
Whether pushing his limits on technical trails, seeing what's around the next corner, or tinkering in his shop; Peter enjoys life to the full. In addition to bikes, he enjoys frame building, graphic design, and math. He lives in Asheville, NC with his wife and son.
Get the email for busy mountain bikers.
Discover the best products + gear, and learn about deals from brands you love.