The Best Mountain Bike Trail Pack That Isn't Even For Mountain Bikers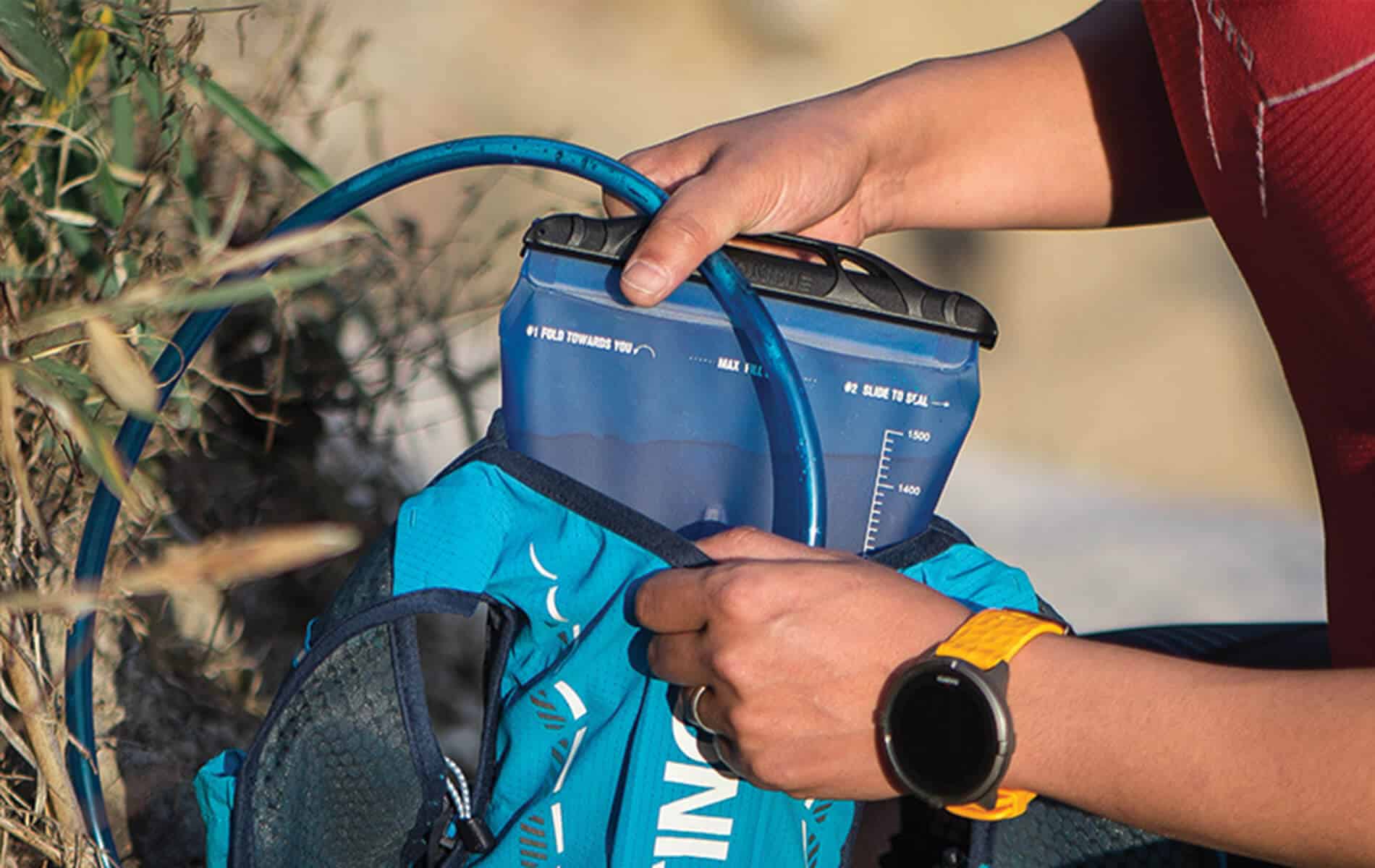 Photo by Aonijie
My relationship with mountain biking trail packs is one more of hate than love. I wouldn't say I like riding with a pack on–probably because I sweat at three times the average rate of most people. But even I understand that it's essential to ride with something to hold your trail gear when venturing far from the car on strenuous terrain. So in my quest for the perfect gear, I came across the best mountain bike trail pack that isn't even for mountain bikers.
With or without a pack? That is the question.
For most of my riding life, I've either ridden with a backpack or with my jersey pockets stuffed with emergency gear. The jersey pocket situation is truly tragic, especially since I ride on 2.8″ tires. I need to carry an enormous tube in case of a flat. Add CO2 cartridges, tire levers, a multi-tool, snacks, and suddenly my pockets are bulging in every possible direction. And I haven't even stashed my phone or car keys yet.
Different trails call for different gear.
I have changed where and how I ride based on how I carry my gear. I've recently opted for trails that snake against themselves, never getting too far from the car. Riding in a t-shirt with no trail gear is one of my favorite ways to ride, but I can't do that every time. Therefore my quest for the best mountain bike trail pack has continued for years.
Lately, I have stumbled on an incredible trail hack: the endurance runner hydration vest! Before you laugh, consider the science behind these sorts of packs. They are light, breathable, comfortable, and storage-focused. Most of the athletes who use them run at least a half marathon or more on strenuous terrain.
The first time I put one of these on to ride, I thought to myself, "Why haven't I done this before?" Finally, I had ample storage, could carry all of my gear with no problems. I had accessible pockets for my phone, multi-tool, and a little squishy water bottle right at my chest. And the best benefit all– Almost none of that back sweat that is too common on most mountain bike backpacks or fanny packs.
So, next time you consider purchasing a new hydration pack or gear pack, take a look at the inventory that endurance runners use to race their best.
My pack choice is the Aonijie 5L Running Hydration Vest (Check price below on Amazon). I also bought a couple of flexible water bottles that you can stash if you need additional hydration. I usually ride with a frame-mounted water bottle and leave the front pockets of the vest for my tools and phone. This running vest is incredibly comfortable while fitting snugly. I chafe easily. After 2+ hours of riding (and running), I can honestly say I have never had any irritated skin.

AONIJIE Hydration Vest Backpack
0
The AONIJIE Hydration Vest Backpack is originally designed for running but is a great trail pack for short 1 – 2 hour mountain bike rides.
Check price at Amazon
Links may earn us a small commission at no cost to you.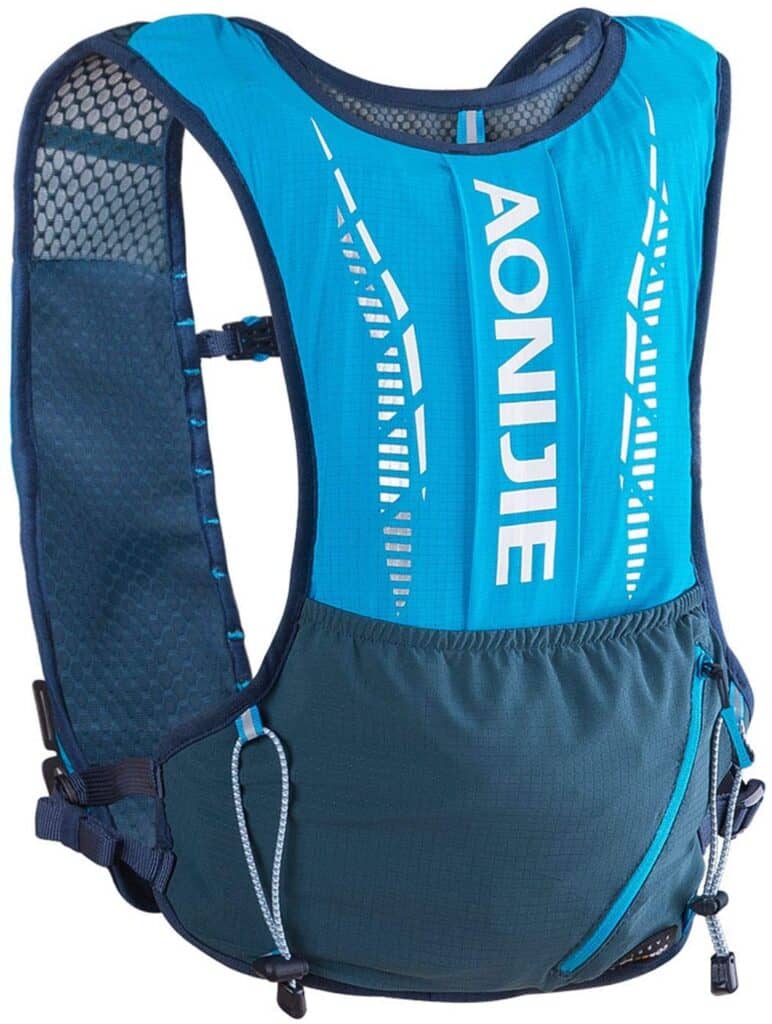 It may seem a little non-purist to be buying running gear for your mountain bike excursions. However, if you can push your gear ego to the side, you may find yourself finally satisfied with a pack that delivers in all categories. And for all of you niche XTERRA Triathletes, this little piece of gear can easily transition from bike to trail run. All you need to change out is your heavier mountain biking tools.
Many glorious hacks make mountain biking more enjoyable, comfortable, and efficient. I can honestly say, however, that riding in an endurance vest pack has been one of my favorites. This pack will serve me on the trail for many future rides.
Matthew Chisholm
Matt Chisholm is a data analyst and freelance writer who studies the environmental history of the Southern Smoky Mountain region of North Carolina. He was a contributor to Lost in Transition: Removing, Resettling, and Renewing Appalachia and the 2016 edition of the Journal of East Tennessee History, for which he won the 2017 McClung Award. When not writing, Matt enjoys road and mountain biking, hiking, trail running, and drinking beer around Concord, NC where he lives with his wife, daughter, and twin boys.
Get the email for busy mountain bikers.
Discover the best products + gear, and learn about deals from brands you love.