Digit Datum – From Kickstarter To Production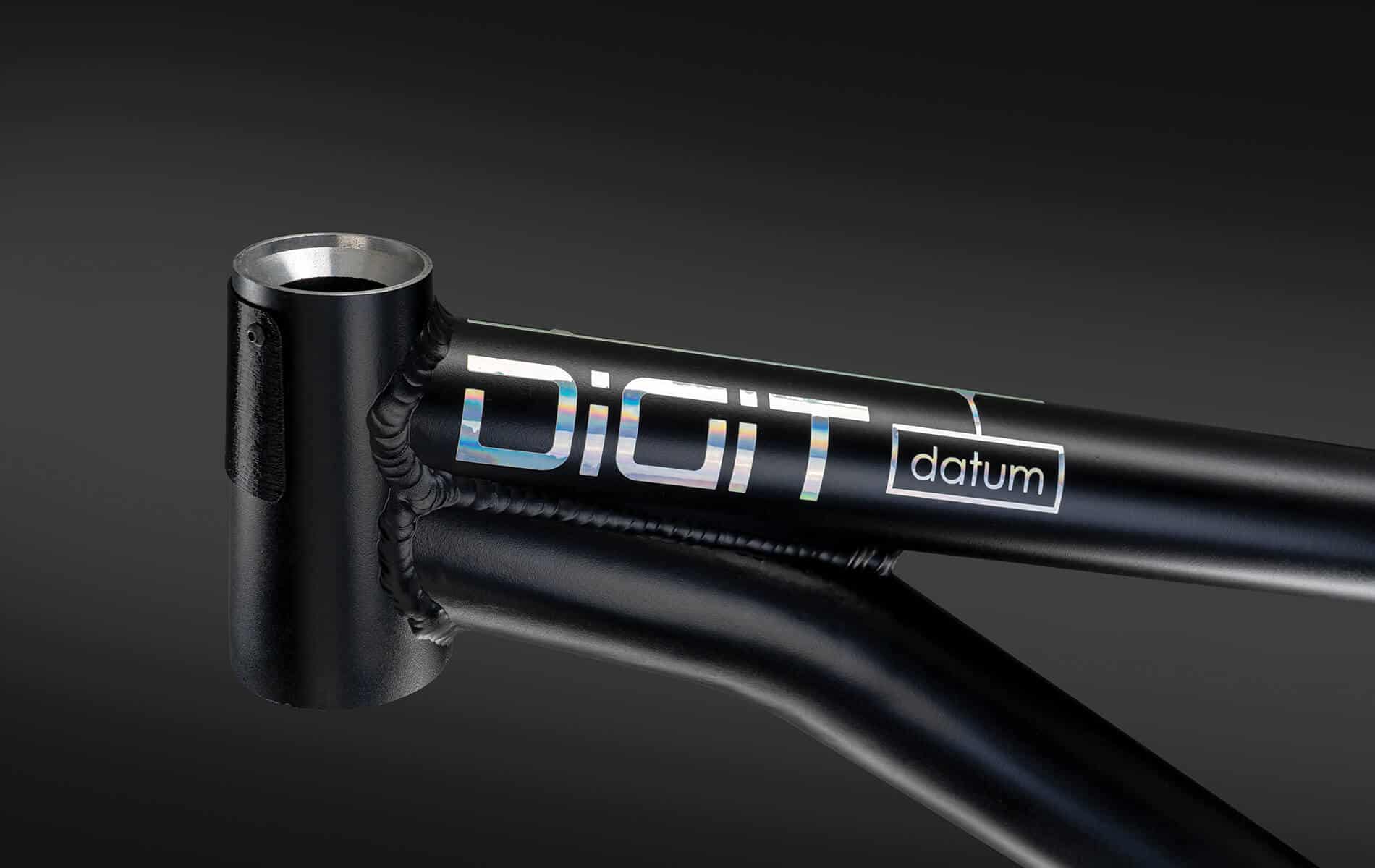 Photo by Digit
Say hello to the Digit Datum mountain bike. The world's first-ever mountain bike with innovative, integrated, lighter, stiffer, more reliable: Analog Suspension.
The Digit Datum is a 140mm rear travel All-Mountain / Trail bike designed and manufactured in California, USA. The bike has a clever suspension design created by a bike engineer, Tim Lane. The Kickstarter campaign was fully funded recently, on October 1st, 2021.
What to expect from production delivery
With an expected delivery time frame of March 2022, here are some of the big takeaways from the Kickstarter campaign:
Sold only as a frameset for now with an estimated MSRP of $4k
The frame is a middle point between XC and DH riding styles
140mm rear travel in addition to a 150 or 160mm fork
Frameset can support a 29 inch front wheel with a 27.5 inch rear wheel
Will allow for two bottle cages
Tim Lane has designed, developed, and engineered some of the world's most advanced bicycle frames, components, and apparel for all bicycle market segments, from systematically considered aerodynamic time-trial racing bikes to style-first beach cruisers, even game-changing apparel. So you know he has the capabilities to see this new bike through production.
He's a mountain biker at heart but leveraged his fluid mechanic's studies to design and engineer a time-trial bike (the Felt DA), road race bike (the Felt AR), and steering system/handlebar (the Bayonet).
The introduction of Analog Suspension
Tim's goal with Datum's all-new ANALOG Suspension is to match both the better descending and pedaling attributes of the industry's most respected four-bar suspension systems. And at the same time, deliver reduced weight, carrying more water bottles, and offering improved reliability.
Analog Suspension was conceived from the realization that on most 4-bar suspension systems, the upper link undergoes large angular displacement, which can cause the linkage's instant center to move wildly, and for the leverage rate to get all funky. This causes the suspension's behavior to change unpredictably throughout its travel, resulting in a loss of control for the rider.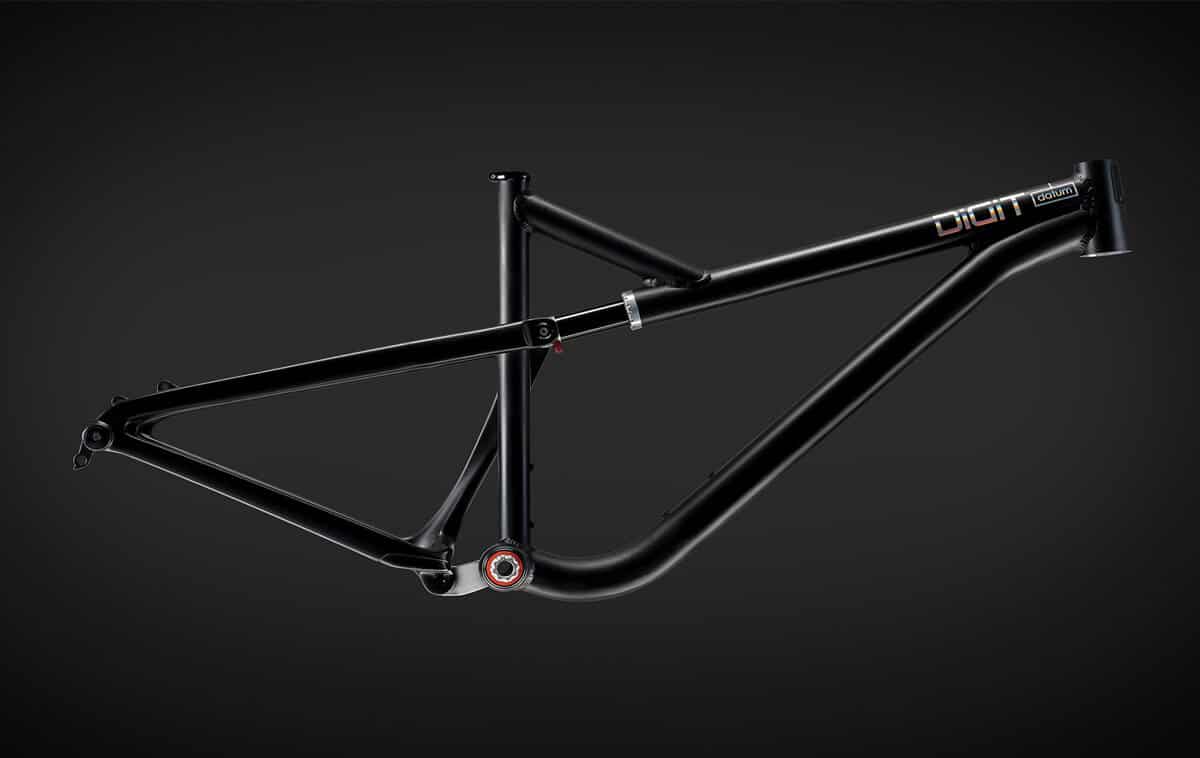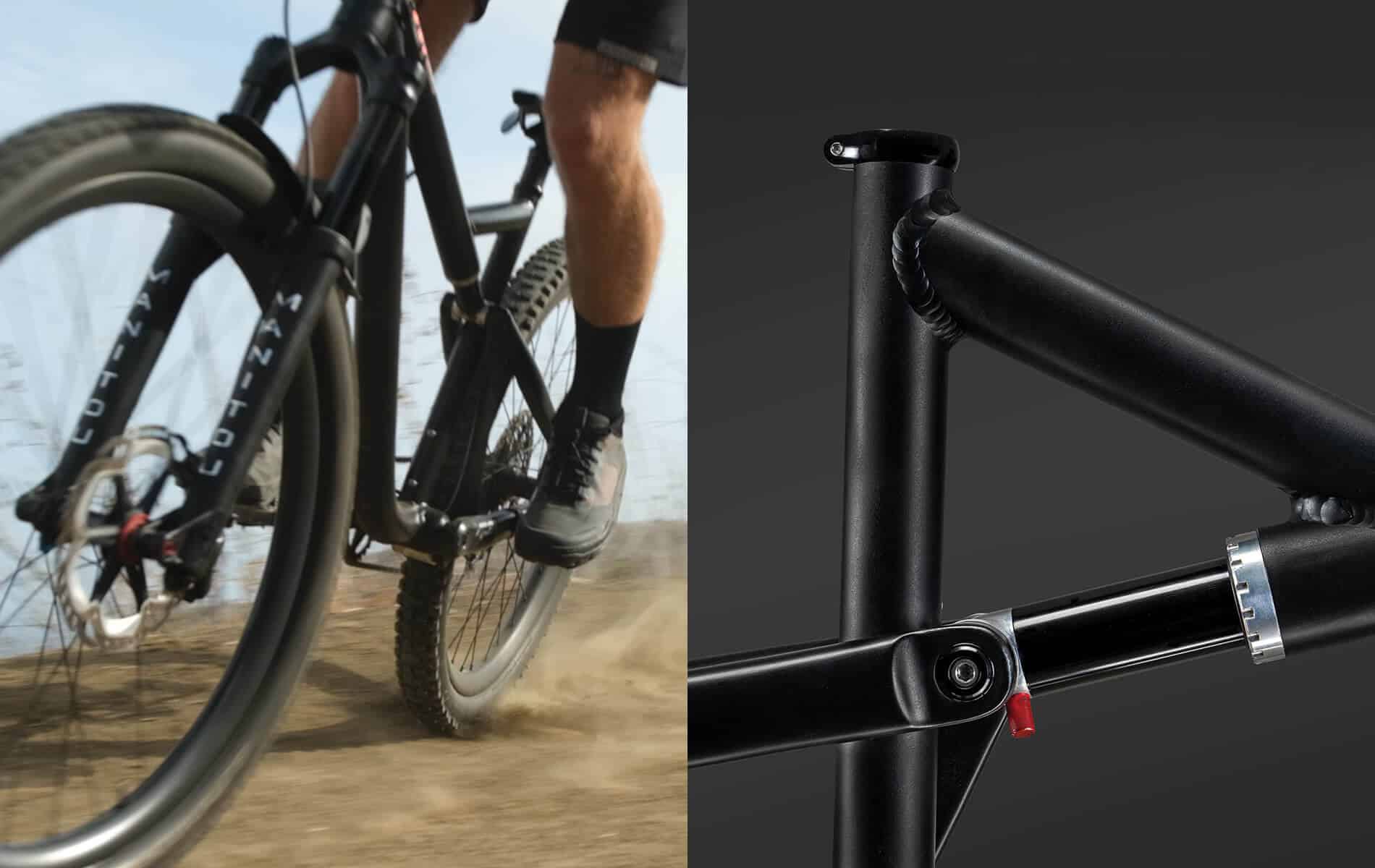 Photos by Digit
Digit Datum frame features and geometry
Custom butted aluminum frame. Made in Southern California.
REAR: 140mm rear travel, fits 27.5" rear wheel, tires up to 27.5"x2.6", 180mm post-type brake mount. 148Boost axle included with the frame.
FRONT: match with 29" front wheel 150mm or 160mm travel fork (140/150mm fork on size S). Fork not included.
SHOCK/STRUT: Digit INTEGER Strut (External adjustments: air pressure, LSR, and LSC damping. Internal adjustments: positive air volume, negative air volume, shim adjustment of LSC, HSC, LSR, HSR). 
SEATTUBE: fits 30.9mm diameter with internal dropper post routing.
SEATPOST COLLAR: 34.9mm inside diameter, included with the frame.
HEADSET: IS41/52, Cane Creek Hellbender70, included with the frame.
BOTTLE MOUNTS: front of seat tube, top of the down tube, under-side of the down tube.
DERAILLEUR HANGER: Sram UDH, included with the frame.
BOTTOM BRACKET: Cane Creek Hellbender70 PF4130
CRANK COMPATIBILITY: 30mm x 136.5mm spindle included with frame for Race Face Cinch Next SL/Next R/Turbine cranks. Cranks are not included.
CRANK COMPATIBILITY: 24mm spindle adapter tube included frame for 24mm cranks (e.g., Shimano/GXP). Cranks are not included. 
ESTIMATED FRAME WEIGHT: < 7.25lbs, size L.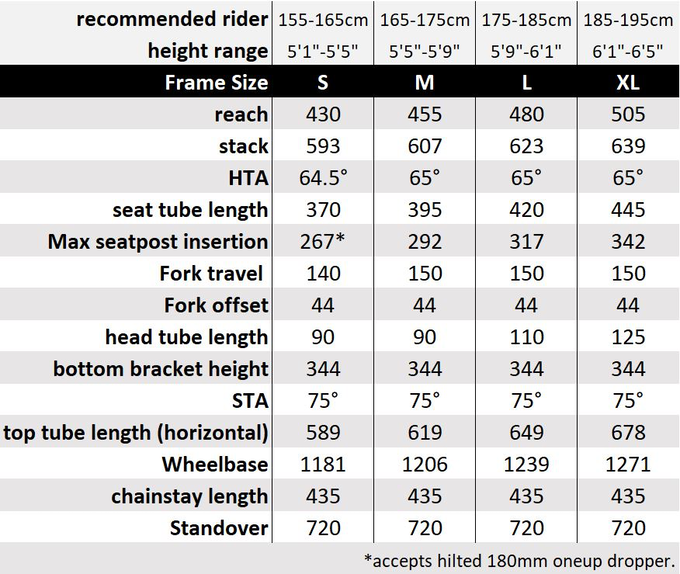 Digit Datum frame features and geometry
We're excited to follow the development of this new bike company and product and see where this goes. To check out more, follow the campaign at http://digitbikes.com.
Jeff Corey
Mountainly CEO, developer, and content shuffler. Also, owner Visual Soldiers – A digital agency in Atlanta. When I am not learning about mountain bike products, writing reviews, or enriching my entrepreneurial spirit, you can find me on the trails throughout Georgia riding my Trek Fuel.
Get the email for busy mountain bikers.
Discover the best products + gear, and learn about deals from brands you love.