Santa Cruz Tallboy AL-D Review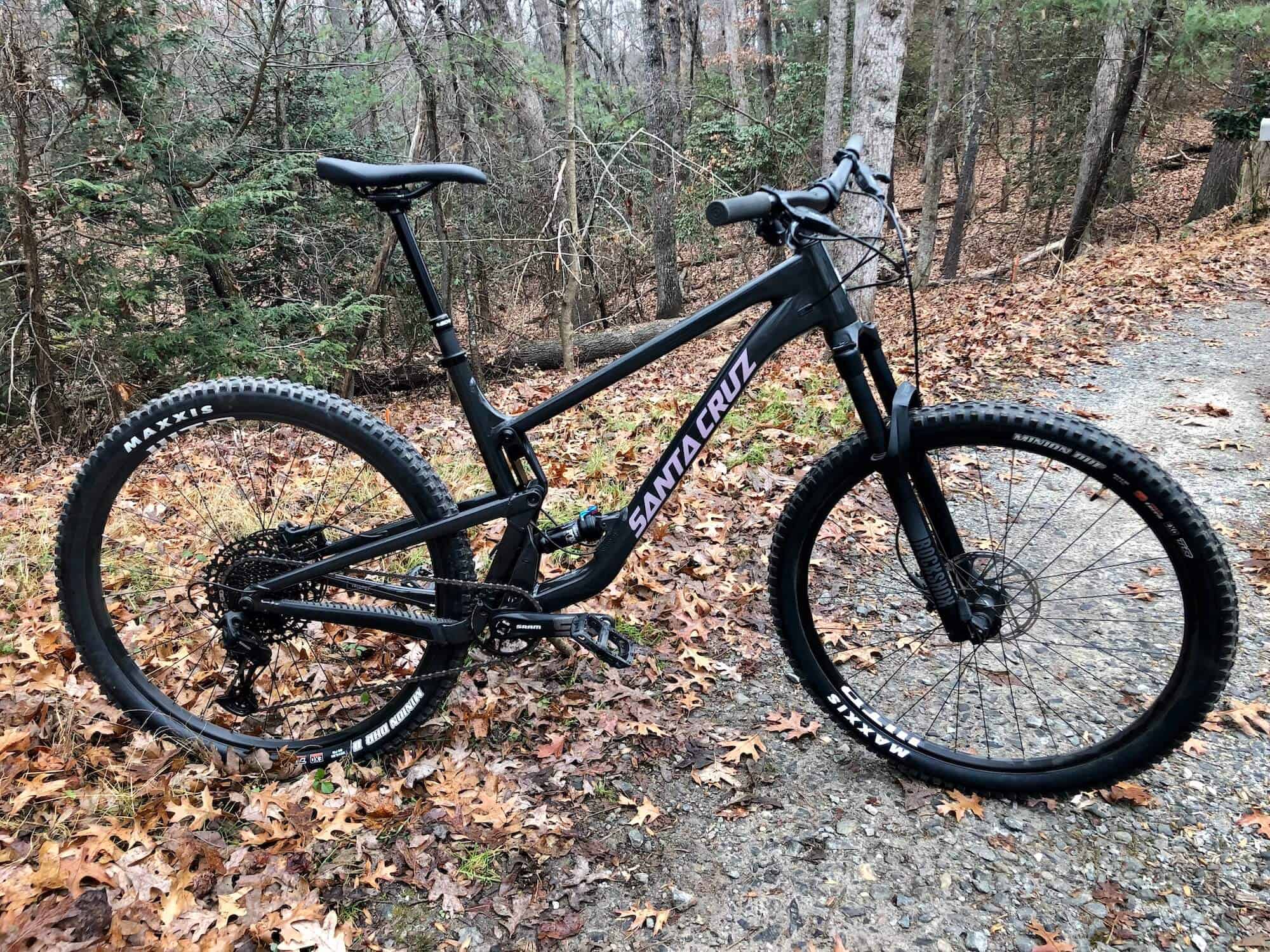 Photo by Peter Haile
Santa Cruz makes premium bikes that cost a pretty penny. This Aluminum Tallboy with the D kit is the cheapest full suspension offering from the Californian company at a retail price of $3349. There are bikes with a higher-end kit for this price, particularly from the direct-to-consumer brands. So the question we're asking is, why buy the Santa Cruz Tallboy AL-D?
A little Santa Cruz history
The Tallboy has been in the Santa Cruz lineup since 2009. Ushering in an era of short-travel trail-worthy 29ers. Version 4 is more capable than ever with a 65.5 degree headtube angle, 120mm of VPP controlled rear suspension, and 130mm travel. The Tallboy is poised to eat miles and conquer technical maneuvers like the very best current trail bikes on offer today. From 20 feet away, it's difficult to distinguish this bike from its carbon brethren. The aluminum frame is beautifully finished, and the hardware is excellent, a calling card of Santa Cruz bikes.
How does the Santa Cruz Tallboy AL-D ride?
THIS Tallboy, however, has the lowest spec available. How does that influence the ride? This particular bike is 36 lbs, and you feel the heft, but it's still remarkably quiet and composed. On climbs, the bike glides up the hill without the need to rely on the shock's platform. It feels efficient, but I can't help wishing this bike was 26 pounds instead of 36 pounds. I'm less concerned with weight for a big enduro bike, but the extra heft matters on a bike like the Tallboy, designed for really long rides in the forest.
The bike is supported well and postured on the descents for deliberate changes in direction and sneaky amounts of confidence. The bike really is "the downhillers XC bike." The Tallboy hangs with enduro bikes for an active and skilled rider. Unfortunately, the geometry is so good, the suspension can feel under-gunned. The RockShox Recon fork is not nearly supported enough. When you add pressure to combat the diving, it feels very harsh. The steel stanchioned Recon is the first thing I'd consider upgrading. Similarly, the two-piston Level brakes leave a lot to be desired when the bike gets up to speed. It is disconcerting to not have the ability to slow down as fast as you'd like, and that realization had me riding slower.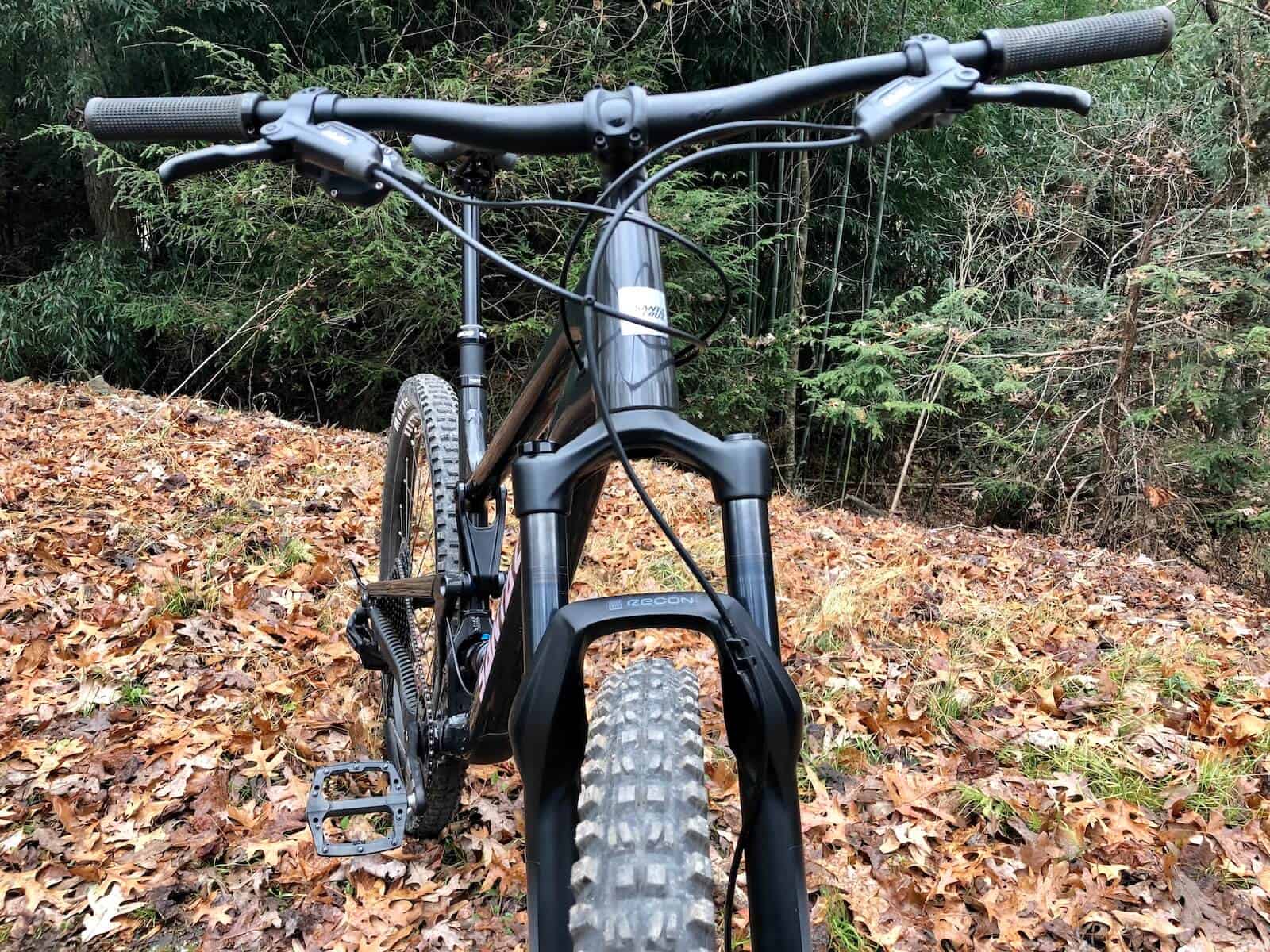 The component set on the Sata Cruz Tallboy AL-D
The frame, wheels, tires, and dropper post are delightful in how they fade into the background. The SRAM hubs roll super smoothly. Although they lack the instant engagement I'm accustomed to, I didn't really notice on most trails. This Tallboy had Maxxis DHR and DHF tires on it in an EXO casing, an excellent choice for a bike intended to cover a lot of ground while retaining the ability to get rowdy.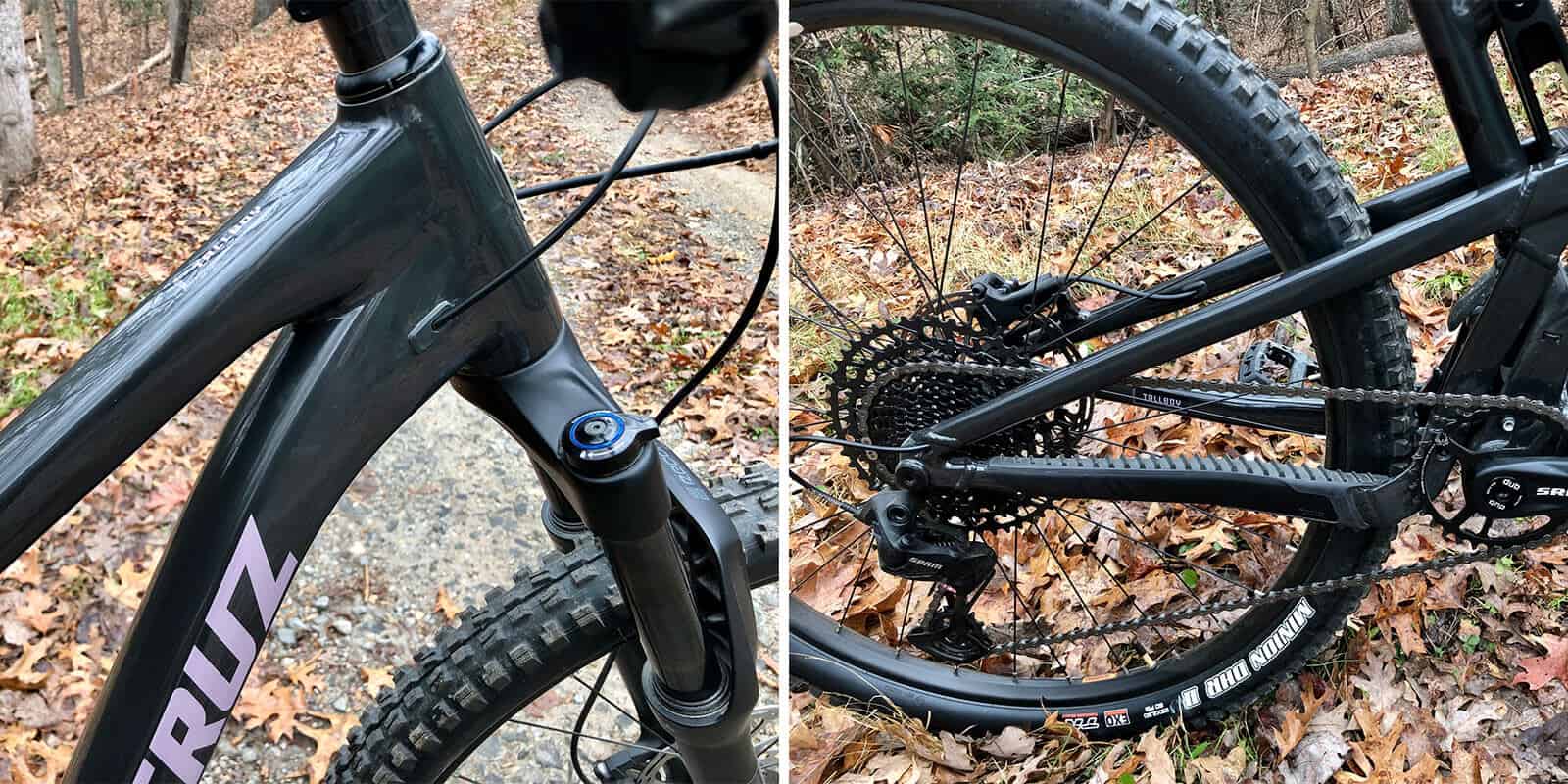 I can live with the SX Eagle drivetrain, it's certainly less refined than XO1, or even Shimano's smash hit cheap drivetrain, Deore. However, it functioned just fine while I rode it. Admittedly, it feels cheap and plasticky if you're used to fancier drivetrains. But if this is your first high-performance bike, it's still going to blow your mind. At least until it needs replacing, which may be sooner than a drivetrain of higher quality.
The SDG Tellis dropper post is fantastic. It goes up and down, is quiet, and has held up. The lever is very ergonomic and easy to press. I see no need to upgrade it.
So if you're a baller on a budget, should you buy the aluminum Tallboy with the D kit? Yes and no.
If you have $500 extra dollars, get the R spec aluminum Tallboy. You'll get 4 piston brakes, a slightly upgraded drivetrain, and an excellent Fox Rhythm 34. If not, the aluminum D-Kit Tallboy offers a platform that gets you riding on a beautiful frame that is very worth upgrading. But, like the Ship of Theseus, this bike could be a totally different beast with a few select upgrades. Something I wouldn't say about many budget bikes.
Peter Haile
Whether pushing his limits on technical trails, seeing what's around the next corner, or tinkering in his shop; Peter enjoys life to the full. In addition to bikes, he enjoys frame building, graphic design, and math. He lives in Asheville, NC with his wife and son.
Get the email for busy mountain bikers.
Discover the best products + gear, and learn about deals from brands you love.