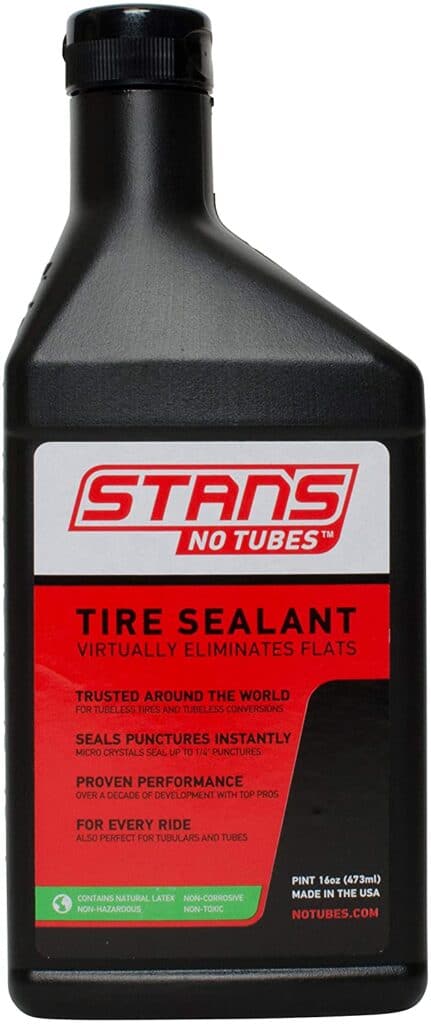 Stans No Tubes Tire Sealant
Brand: Stans
Stans no tubes tire sealant for maximum sealing power. Twice the sealing crystals to fix your biggest tubeless bicycle tire flats. Trail proven reliability to help stop pinch flats.
Check price at Amazon
Links may earn us a small commission at no cost to you.
Reviews
5 out of 5 stars (based on 2 reviews)
Your first-hand experiences really help other mountain bikers. Thanks!
Only the best
The only better is Stan's Race sealant.
There's only one!
I refill my tires about twice a year with a few ounces of this to keep them running great. This tire sealant works wonders. This is the only sealant I trust in my tires. If you get a pinch flat, just spin the tire and shake around the sealant a bit, you should be good to keep bombing down the hill!