Review: FIDLOCK – The Best Magnetic Water Bottle For MTB
Pros
Super strong magnetic system
Multiple size bottles and base options for all your biking needs
Cons
Takes a minute to get the hang of snapping the bottle in place
Not the cheapest out there
---
Consider buying if...
You want to go minimal or need a more clever option for housing your hydration options
If you ride a smaller frame bike like me, you would most certainly run into the issue of finding a water bottle that fits the frame. After trying out a few different options for bottle holders, I finally landed on one that worked. And it worked perfectly. Say hello to FIDLOCK– The best magnetic bike water bottle for MTB on the market.
FIDLOCK TWIST is the beginning of the revolution that freed the bottle from its old-fashioned cage!
FIDLOCK offers innovative, user-friendly fastener systems that revolutionize the market and conventional solutions based on a unique technology. Powered by vacuum, twist, and push technology, FIDLOCK makes a variety of bike and other outdoor products to simplify niche challenges. For example, their magnetic water bottle offers a solution for riders who may have a bike without a bottle cage or a smaller space that can not support a traditional bottle holder.
The most convenient way to carry water on the trail
FIDLOCKS unique system is one of the most convenient and easy-to-use systems we've tested. Especially for short rides when you don't want to carry your pack. Their magnetic base can lock bottles to nearly any surface imaginable with minimal space needed.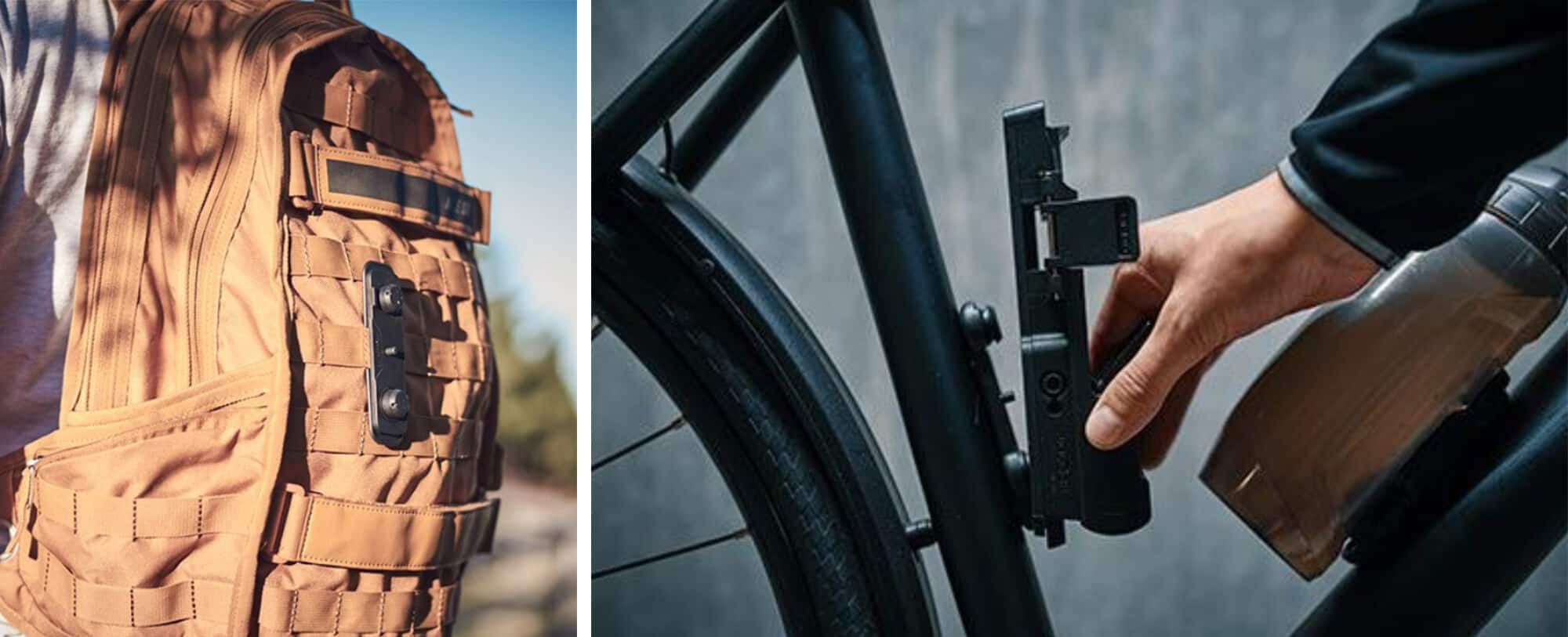 Photos by FIDLOCK
It fits on any frame or small space.
I ride a small Trek frame with only a bit of room for the bottle cage due to the angled top tube. However, since the FIDLOCK bike base is minimal, I can fit the bottle to the down tube where others would not work.
It snaps and holds nicely without falling off.
The system is easy to use and surprisingly stable. We ran this thing through the mud, literally. Despite riding some heavy technical and fast trails, I have yet to lose a bottle.
The only downside we noticed is that it takes a minute to get the hang of snapping the bottle in place, especially if you're moving fast. After the minimal learning curve, though, you're going to love using this thing.
It comes in multiple sizes and base options.
FIDLOCK offers several different base and bottle options. The bottles come in 15oz or 20oz sizes and use the same base. You can buy bases separately and add one to your entire stable. There is also a kid's bottle size for those tiny hands in your family.
FIDLOCK TWIST bottle 590 + bike base
$44.99
0
The new FIDLOCK TWIST bottle 590 comes with an improved connection technology that provides a strong hold on every mountain bike ride.
Buy Now at FIDLOCK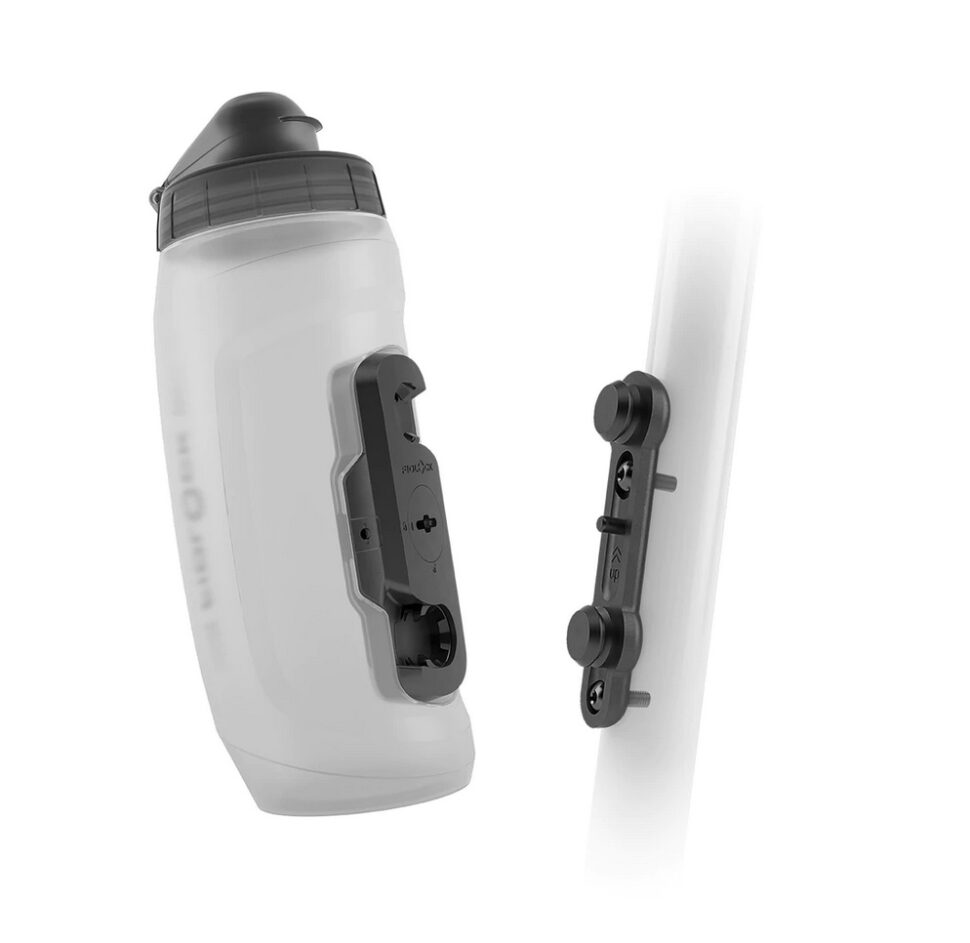 While FIDLOCK isn't the cheapest water bottle set up on the market, they do solve a unique challenge that may enhance your riding experience. If you want to go minimal or need a more clever option for housing your hydration options, I highly recommend trying this magnetic system.
Jeff Corey
Mountainly CEO, developer, and content shuffler. Also, owner Visual Soldiers – A digital agency in Atlanta. When I am not learning about mountain bike products, writing reviews, or enriching my entrepreneurial spirit, you can find me on the trails throughout Georgia riding my Trek Fuel.
Get the email for busy mountain bikers.
Discover the best products + gear, and learn about deals from brands you love.