Never Go Into The Woods Without These Five Essentials
20 years ago you might've found me as an unprepared teenager on the side of the trail stuffing pine straw into my flat tires so I could limp my broken bike and body back home. With tubeless tires and inserts I rarely flat these days, and I can't even remember the last time I broke a chain. Nevertheless, here are my five essential items to bring into the woods on a mountain bike ride.
I always put a snack in my pocket and eat it at the top of the biggest climb. Throughout the ride I'm sipping on a sports drink. I've found that even if I can get away with not eating or drinking for a short ride, I feel less engaged the rest of the day and I don't recover as well. It's worth taking care of your body. Plus, you might encounter some poor soul who is bonked out of their mind; your food can get them through a dark time. Lately, I'm a fan of Clif Bloks in Citrus, but
historically I have been known to enjoy Fig Newtons.
As I alluded to earlier, I rarely flat anymore. Tires have gotten better and inserts help a lot. Nevertheless, if I do flat or encounter someone with a flat, I like to have a pump on hand. They are lightweight and unobtrusive so I always carry it with me. I really like the Lezyne pumps because they attach via a little hose. That feature really helps not to rip the valve core off the stem.
Mountainly Pick
LEZYNE Pocket Drive HP Bicycle Hand Pump
0
Don't go on a mountain biking adventure without one. Lezyne Pocket Drive hand pump packs 160 psi of high pressure when you need it the most, on top of a mountain.
Check price at Amazon
Links may earn us a small commission at no cost to you.
I carry it for the same reasons as my pump. It basically costs me nothing to have and could help me or someone else get out of the woods.
Pro-Tip:
I carry a 27.5 tube, it's a little lighter and can be stretched for a 29er or folded for a 26er.
There is a company called Tubolito making incredible light tubes that roll up into the size of a 35mm film canister, but I've yet to try them.
Mountainly Pick
Continental New 2 Pack MTB Bike Inner Tubes
0
MTB Bike Inner Tubes are a great accessory to bring in your pack. Help yourself or a fellow mountain biker get out of the woods in a pinch.
Check price at Amazon
Links may earn us a small commission at no cost to you.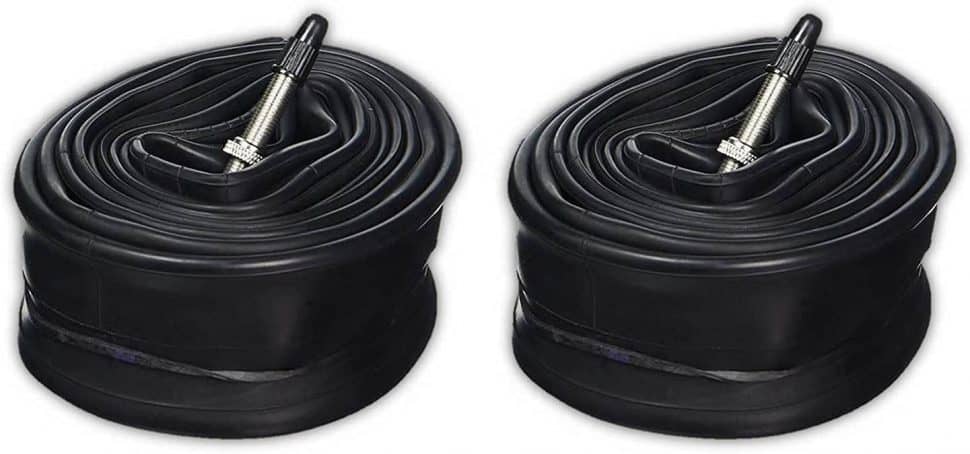 A multi-tool is a must have on every ride. The ability to quickly adjust your bike or tighten something that is loose has saved dozens of my rides. I'm a huge fan of the smallest multi-tool that has a chain tool. The Specialized EMT 12 is my favorite, but there are many other good ones.
Where I live in Western North Carolina it rains a lot. Even if it's not raining, temperatures can drop quickly and I like having a little bonus layer. I also don't carry a first aid kit unless I'm riding with kids; I like to think my rain jacket could function as a sling in a pinch. I've had a bunch of terrible cheap rain jackets over the years and finally bought a Gore Shakedry 1985 Jacket; it may be the nicest thing I own. It breathes well, keeps me dry, packs down tightly, and weighs next to nothing. What more could I want?
Mountainly Pick
GORE WEAR Mens C5 Gore-tex Shakedry 1985 Jacket
5
Gore-tex Shakedry 1985 Jacket – waterproof, windproof, and extremely breathable. What more can you ask for in a rain jacket?
Check price at Amazon
Links may earn us a small commission at no cost to you.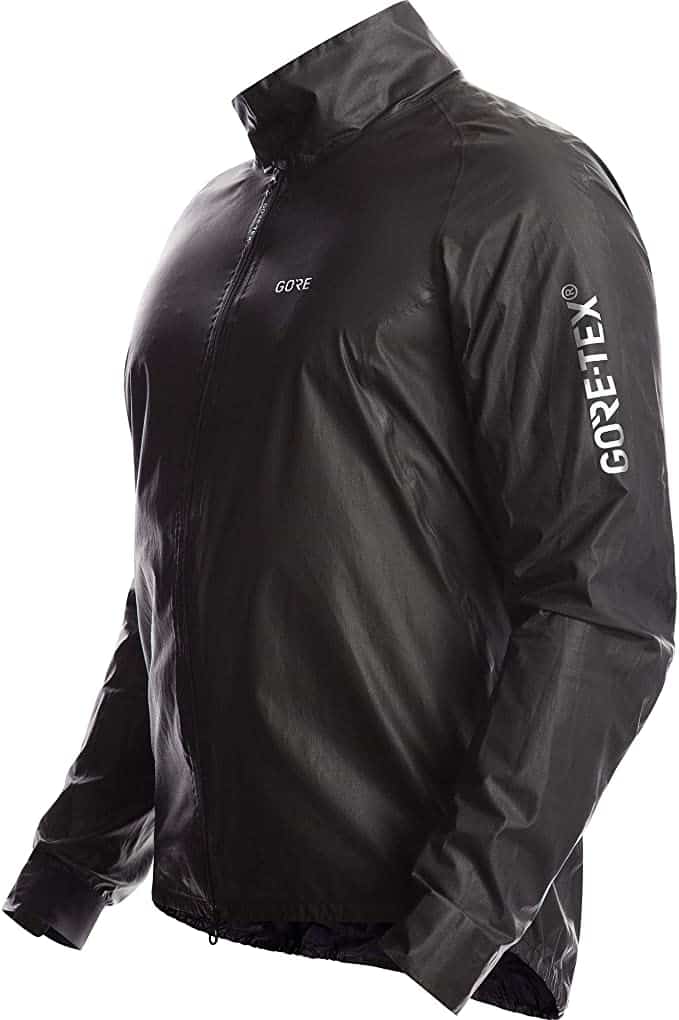 That's my list. What kind of things do you bring into the woods? Are you the friend always sheepishly asking to borrow a multi-tool or are you the guy who could perform a trail-side brake bleed if you needed to?
Peter Haile
Whether pushing his limits on technical trails, seeing what's around the next corner, or tinkering in his shop; Peter enjoys life to the full. In addition to bikes, he enjoys frame building, graphic design, and math. He lives in Asheville, NC with his wife and son.
Get the email for busy mountain bikers.
Discover the best products + gear, and learn about deals from brands you love.