Peloton For Mountain Bikers Series #2: Power Zone Training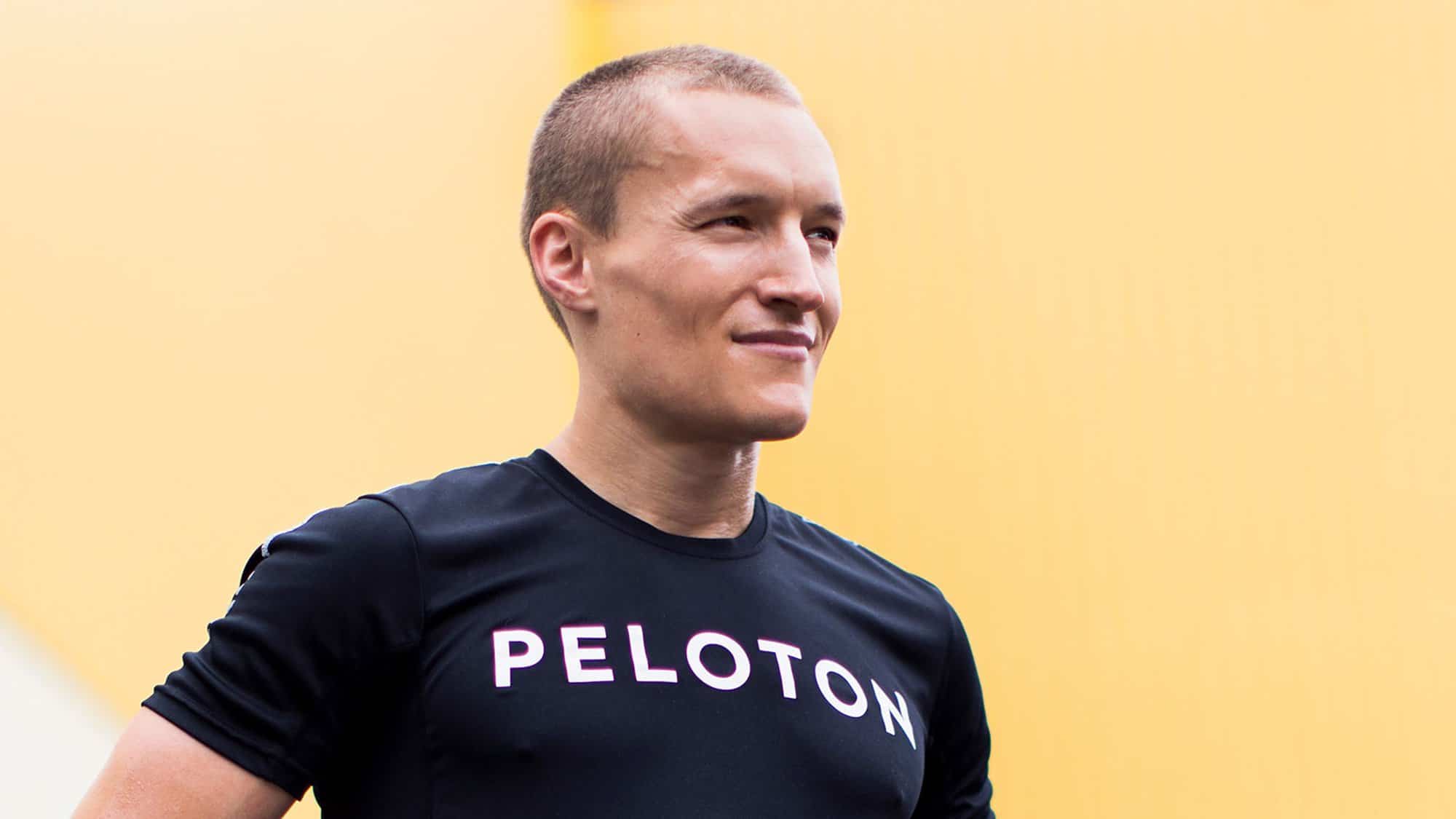 Photo by Peloton
Power Zone Training is one of the most effective ways to level up your fitness when it comes to indoor cycling. Here's some insight into how that transfers over to mountain biking.
This past April, I finally paid off my Peloton after fulfilling a pretty intense 3-year payment plan. Now I own my own Peloton bike. And as caked with dry sweat, rust, and stray dog hairs as it is, I respect the time I've put in the saddle on my stationary bike. Since buying the bike, I've taken 592 cycling classes and put over 5.5 thousand miles on my Peloton. I wouldn't necessarily classify myself as a "superuser." Still, I have ridden enough miles to know if it's beneficial or not.
In the first article of my Peloton series, I briefly told about my experience on the Peloton and how it has translated to the mountain bike. I have generally had a positive experience and have seen genuinely positive gains in strength and endurance. Still, this series is about more than a general overview. If you love mountain biking but find yourself only really having time to ride your Peloton, then don't fret. You can get stronger without having to join local group rides or make the trek to your nearest trailhead night after night.
What is power zone training?
This is a method of fitness training designed to have you working at seven different levels (or zones) of exertion. In these classes, the instructor typically calls out a cadence range. Still, they specify the zone you should be working in instead of giving a resistance range. More about power zone training.
The most helpful tool in the Peloton arsenal is the power meter.
I have found that it is a generally highly reliable metric for measuring how strong you are on any given workout. I have never had a power meter on my actual bike (road or mountain), but I find it essential on the Peloton. My first group of rides after I bought my bike was actually the "Discover Your Power Zones" 5-week training course in the Peloton programs series. I had taken an FTP (Functional Threshold Power) test before. Still, I never had a chance to repeat those metrics every week. Within a couple of weeks, I had set my zones and was able to display them on my bike, so I always knew where my effort was on any given ride, not just those geared to power.
Power zone training is not essential for a good or fast mountain biker.
I know plenty of riders who are excellent bike handlers, are super fast on trail terrain and have never known what sort of watts they are putting out. But a power zone meter on the Peloton may be best for you if you are seriously trying to focus your training and get more quickly on the trail.
There are four leading power training instructors on the Peloton, but my favorite is Matt Wilpers. He has a competitive running and triathlon background and regularly pulls his own weight in Christian Vande Velde's Gran Fondos. He's also a self-admitted fitness nerd and one of the most positive trainers I've ever taken a class from. He's also legit from a science perspective. Wilpers structures his workouts to build the most fitness in the least amount of time.
Rides are generally grouped into three buckets: endurance rides, power zone threshold rides, and power tests. When I know I'm having an off day, I'll opt for an endurance day, but if I'm feeling great, I'll try to get my power zones up. Finally, about once every two months, I'll take a power test to see where my fitness is.
Cycling power zones are generally divided into 7 categories based on a percentage of the watts you can hold for one hour.
Watts is a measure of power, the gold standard in cycling fitness. The first three zones are generally considered endurance zones; watts you can hold for hours on end and still be able to chat even though you are working and sweating. Zones 4 and 5 are your threshold points, the power zones you can generally hold for 20 minutes to an hour. Zones 6 and 7 are sprinting zones that riders typically have from 30 seconds to a couple minutes. This is top-end power and isn't that essential on the mountain bike.
I have found that power zone training pays off while climbing the mountain bike.
I can't tell you how many times I've climbed between 20 minutes and an hour to get to a descent. The power zone classes on Peloton train that sweet spot, which gives me the confidence to hold a high pace and heart rate and top out with some power left in the tank.
I've also seen a massive improvement in the ability to recover during a ride. I rarely "blow up" or redline even on the most technical uphill sections since I know to stay in the zones I'm training in. And even though I don't have a power meter on my bike, I now have the feel to say what zone I know I'm in. It has taken some time to learn how to ride by feel, and it's not always an exact science, but I generally improve on my elapsed time over complex grades.
I'm not an ambassador or paid representative of Peloton, but I am a proud owner. I don't always have a chance to get out on the trail, but I want to stay fit enough to churn out some miles on rugged terrain when given the opportunity to ride outside. My Peloton has been incredible in offering the ability to hold my cardio and anaerobic strength even though my riding time has gone down drastically. Check out this link for more information on Peloton's Power Zone Pack. Nothing beats time on the trail, but if you have to ride stationary, Peloton is the way to go!
Matthew Chisholm
Matt Chisholm is a data analyst and freelance writer who studies the environmental history of the Southern Smoky Mountain region of North Carolina. He was a contributor to Lost in Transition: Removing, Resettling, and Renewing Appalachia and the 2016 edition of the Journal of East Tennessee History, for which he won the 2017 McClung Award. When not writing, Matt enjoys road and mountain biking, hiking, trail running, and drinking beer around Concord, NC where he lives with his wife, daughter, and twin boys.
Get the email for busy mountain bikers.
Discover the best products + gear, and learn about deals from brands you love.