New Year's Mountain Biking Resolutions
Recently I read that the average person gains seven pounds over the holidays. As a result, most New Year's resolutions get abandoned in the first two weeks. With this sobering mindset, I will make some public New Year's mountain biking resolutions that are achievable, measurable, and productive. Maybe they'll resonate with you.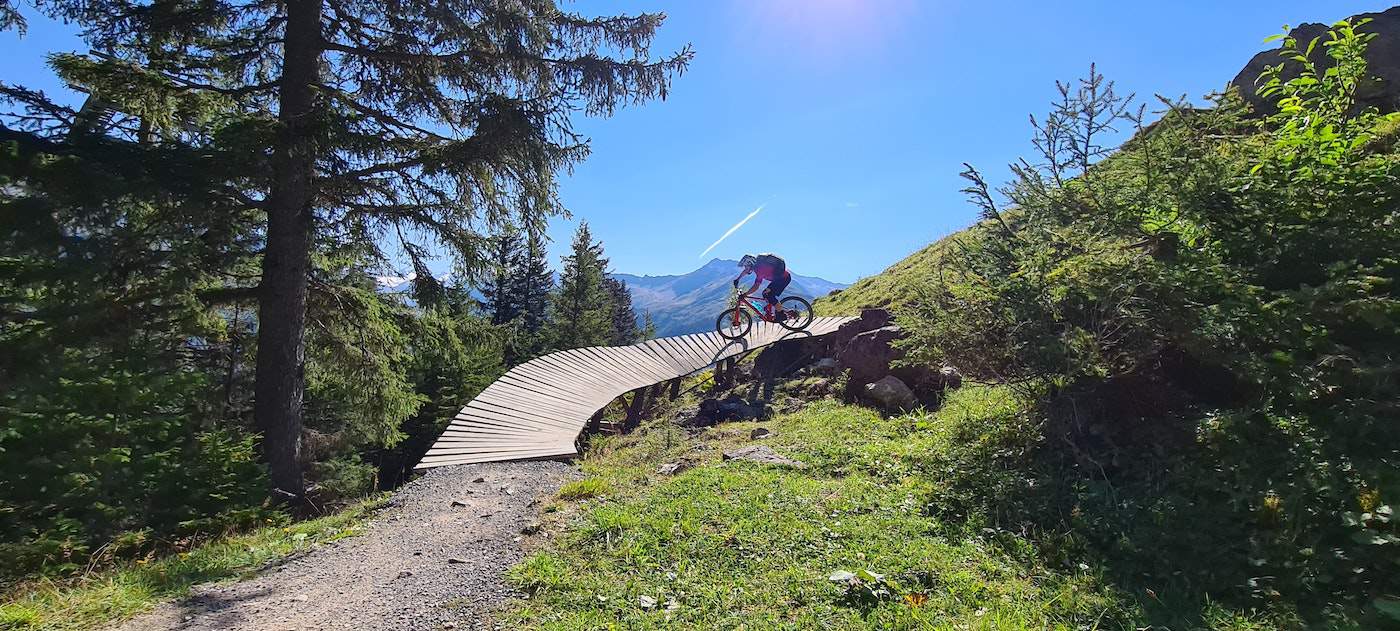 Photo by Dick Honing
Work on riding and building skinnies
We don't have much woodwork on our trails here in Western North Carolina despite an abundance of beautiful hardwood. The few log rides we have are usually less than 3 feet off the earth, but they still make the little man in my head scream with fright. Sometimes the little man that controls my adrenaline is asleep. I can rock up and ride them on the first try, but usually, I have to reason with him that these log rides are a reasonable activity to do. Some large downed trees in the woods by my house are the perfect opportunity to practice.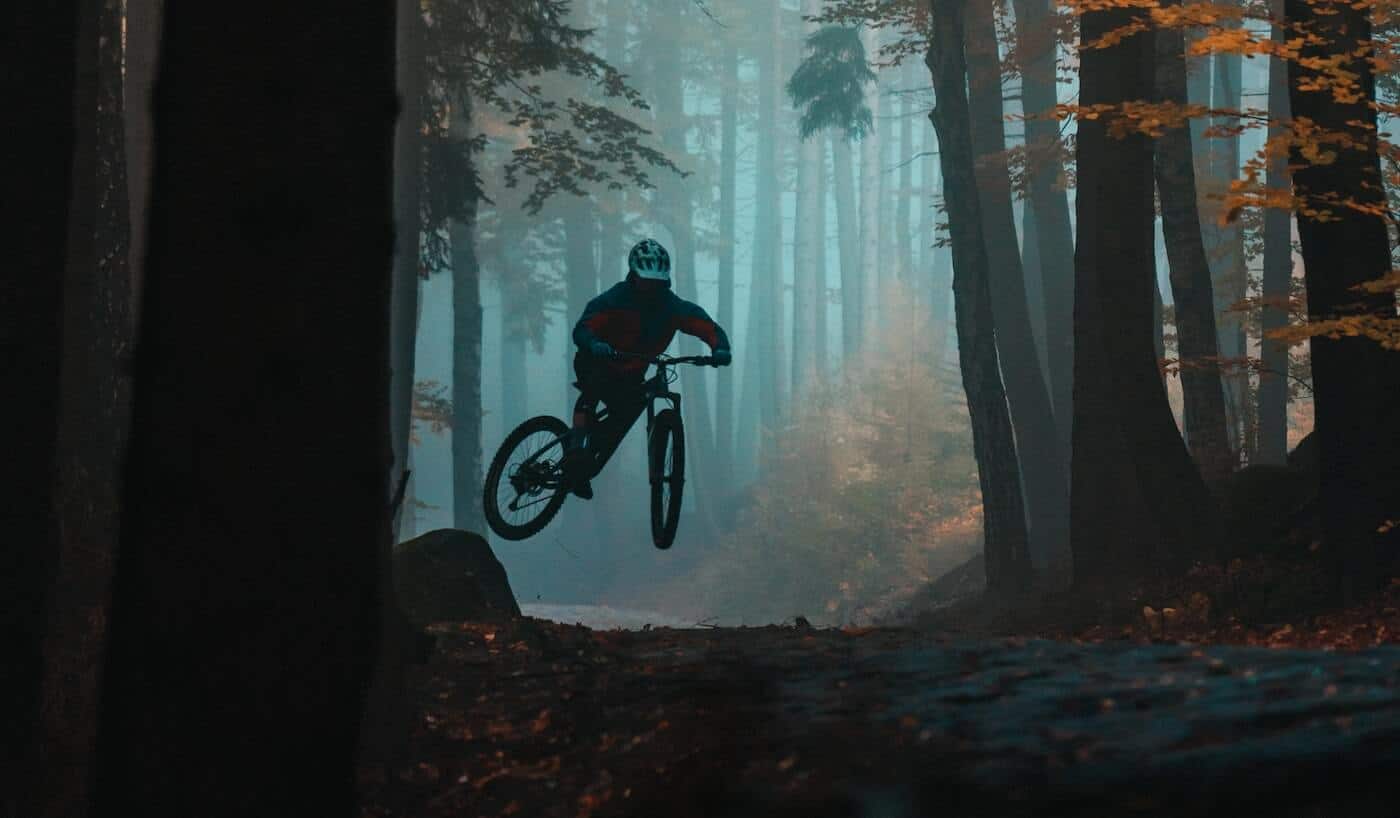 Photo by Jan Kopřiva
For a BMXer, a 24-inch bunny hop is paltry. For me, it'd represent progress in an area I feel I've been backsliding. I firmly believe this is an achievable goal, but it'll take intentional practice. My modus operandi is just to go ride and not practice, and it fulfills most of my needs for exercise and stress relief. Still, my riding has plateaued in the last five years. Here's to leaping into a new year.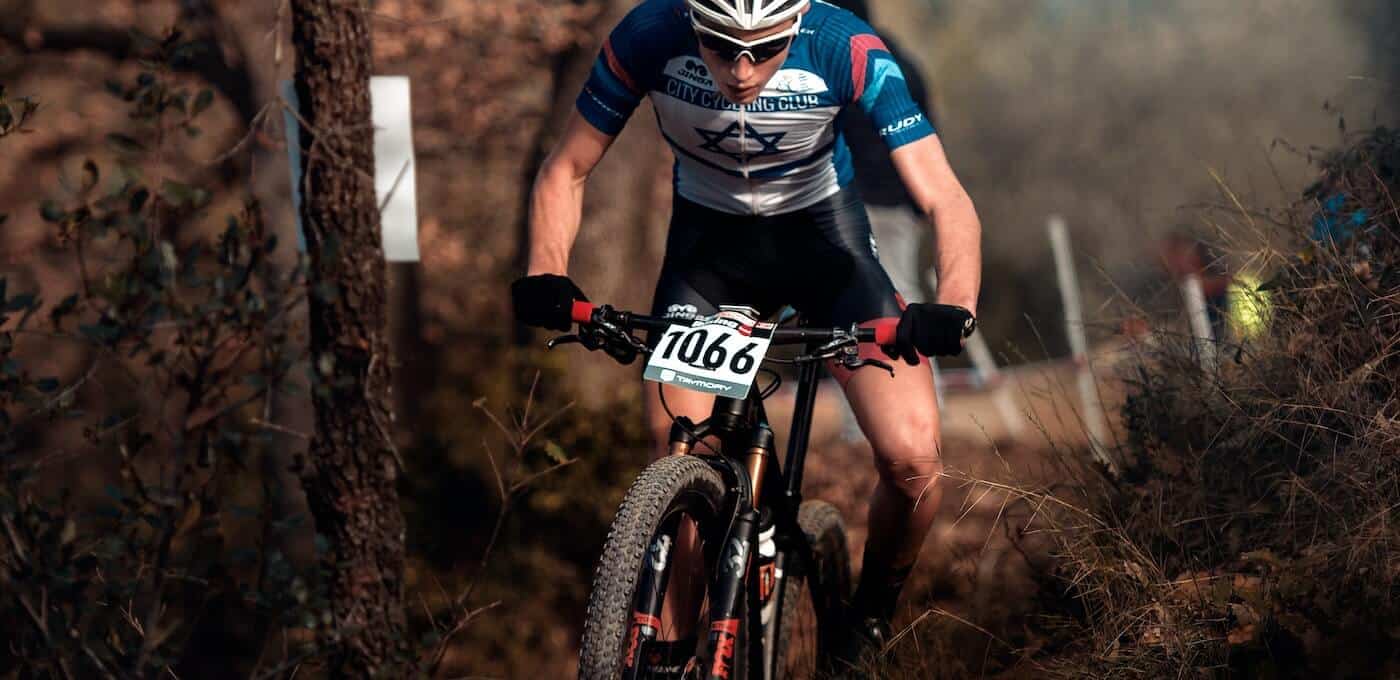 Photo by Angel Santos
In my recent anti-STRAVA article, I lamented that if you ride alone most of the time, you miss out on the communal nature of races. I spent all my teenage years and most of my twenties obsessed with racing, though I barely show my face at any cycling events in the last few years. It's time to dip my toe back in the water. I don't see myself training 20 hours a week, but I'd like to reconnect with old friends and meet some new ones. Maybe I'll do some enduros, cross country racing, or a marathon.
Trials skills are witchcraft and wizardry to the uninitiated. I'd put myself in that camp. I can track-stand and do some basic pivots, but learning to pedal kick properly would open up possibilities on my rides that would allow for more fun and creativity. I want to be able to jump 3 feet forward from my back wheel and land on my back wheel in a controlled manner. For trials riders, this is extremely basic, but I'm not going to learn accidentally. It's going to take intention.
I get too focused on The Objective. I get in this mode where I try to ride whatever loop I'm on as efficiently as possible; to cover more ground, to go faster, faster, FASTER! Maybe I can play more and regain a little bit of whimsy. What've I got to prove? I want to stop and go swimming, try that impossible climb ten times, jump over the creek, and tire slide along that log. This goal is impossible to measure, but it might be the most important. So I'm going to give it my best effort.
What're your New Year's mountain biking resolutions and riding goals for 2022? Tell us below in the comments.🤘
Peter Haile
Whether pushing his limits on technical trails, seeing what's around the next corner, or tinkering in his shop; Peter enjoys life to the full. In addition to bikes, he enjoys frame building, graphic design, and math. He lives in Asheville, NC with his wife and son.
Get the email for busy mountain bikers.
Discover the best products + gear, and learn about deals from brands you love.