Why You Need A Gravel Bike In Your Stable
I'm a lucky guy; I live mere minutes away from some of the best trails in the United States in the South Pisgah Ranger District. Also in Western North Carolina, the winters are mild, and with the exception of a few weeks in the heart of winter, I COULD ride trails almost every day of the year. Yet I find myself drifting to the gravel bike on a regular basis. Here's why you need a gravel bike too.
First, what even is a gravel bike?
The bike industry has a hard time defining its terms, so you'd be forgiven if you don't know. For our purposes, a gravel bike is designed for passing efficient miles on gravel roads and not singletrack. Most of them have the same visual form as a road bike, yet have lower gearing, wider tires with low knobs, and disc brakes. They are usually fully rigid, but there are a few companies making suspended gravel bikes.
Before you dismiss gravel riding out of hand let me lay out the case for why every mountain biker should have and ride a gravel bike. It is the perfect tool to allow yourself to rest, to slow down, and to explore.
I was recently on a nine-day mountain bike trip in Sedona and Phoenix, AZ with some friends. My buddy Austin quickly started calling the trip "fat camp". We rode twice a day, ate healthy food, and were usually asleep by 9:30. That much mountain biking is really hard on your body, and that's true at home too. Sometimes the body just needs a rest from mountain biking.
A change of bike lifts the burden of performance from the mind. Whenever I mountain bike I'm anticipating future moves and then analyzing how cleanly I rode them; this is a non-issue on gravel rides. Gliding along crushed granite forest roads is a sublime experience, blissfully cruising at average speeds far higher than a typical mountain bike ride without a worry. Riding to a bakery or a coffee shop for mid-ride refreshment becomes a real possibility. To extend the coffee analogy, gravel riding is a slow drip process that complements the espresso of mountain biking. On a gravel bike, it's easy to slow your mind in a frenetic and hurried world.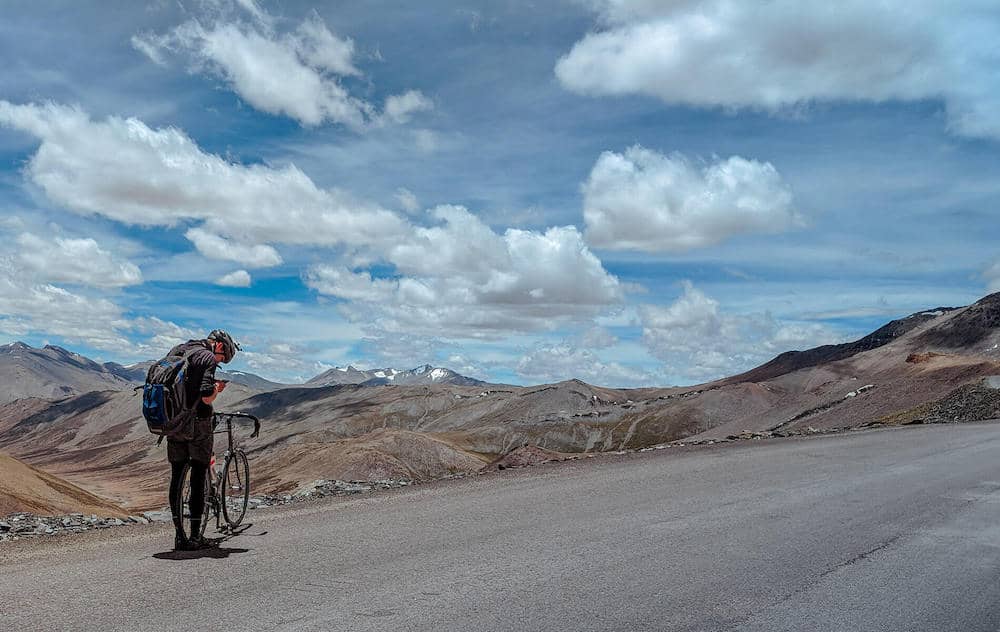 Photo by Mohit Tomar
Gravel bikes are also easy to ride from home. Most people don't have trails out their back door, but they might be able to explore irrigation paths and farm roads or venture through a park. It opens up options previously off limits to road bikes while keeping you away from all the texting drivers ready to run you over in their bro-dozer pickups. When you have a gravel bike you might find yourself shuffling through old maps with a highlighter, planning new routes on long-forgotten logging roads. The multi-surface versatility of a gravel bike is great to have at your disposal.
Having the ability to rest my body, slow my mind, and explore my world has enriched my life. Particularly during this last year, the gravel bike has been an incredible tool to allow me to process and think about life in a turbulent time. Maybe the addition of a gravel bike into your stable can help you too.
Peter Haile
Whether pushing his limits on technical trails, seeing what's around the next corner, or tinkering in his shop; Peter enjoys life to the full. In addition to bikes, he enjoys frame building, graphic design, and math. He lives in Asheville, NC with his wife and son.
Get the email for busy mountain bikers.
Discover the best products + gear, and learn about deals from brands you love.