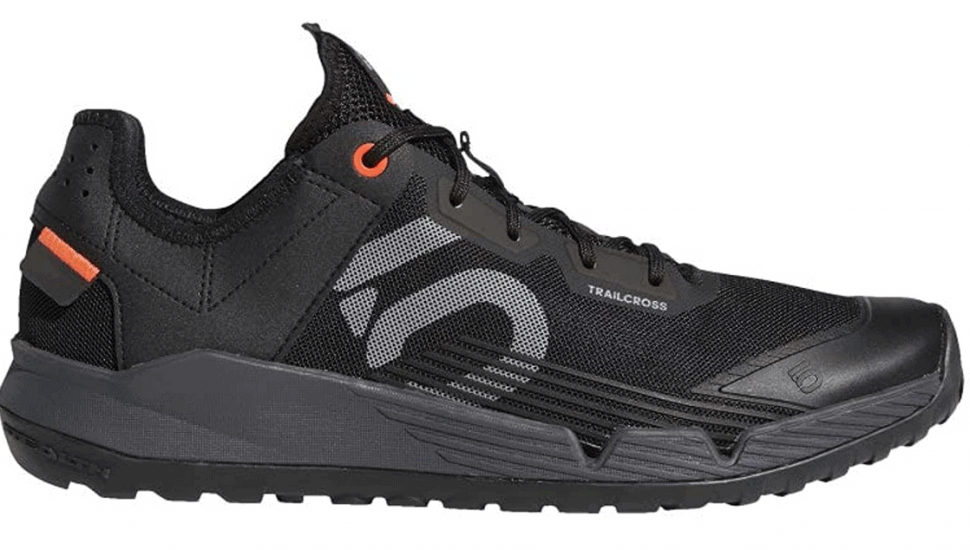 Five Ten Adidas Men's Trailcross Lt Mountain Bike Shoe
Brand: Adidas
A popular platform show option from the famous Adidas Five Ten mountain bike shoe line. You'll have no problems sticking to the pedals with these.
Check price at Amazon
Links may earn us a small commission at no cost to you.
Reviews
4.5 out of 5 stars (based on 2 reviews)
Your first-hand experiences really help other mountain bikers. Thanks!
Light weight trail shoe
So like Matt I have had these shoes since last season. Pros: super light, dry fast, sticky soles Cons: No toe box for trail protection, Sole not as rigid as Freerider Pro, (less power throught pedals), mesh on top gets in lots of dust and dirt.
Perfect summertime MTB shoe
I have had these for a little over a year. Absolutely love them. They are sleek and not clunky like the Freerider Pros. They're also super sticky and hold up well. During one of my rides, I took these through 15 – 20 creeks and they dried pretty quickly during the ride. Really easy to keep clean after rides.