Bandit Hill – MTB Short For The Whole Family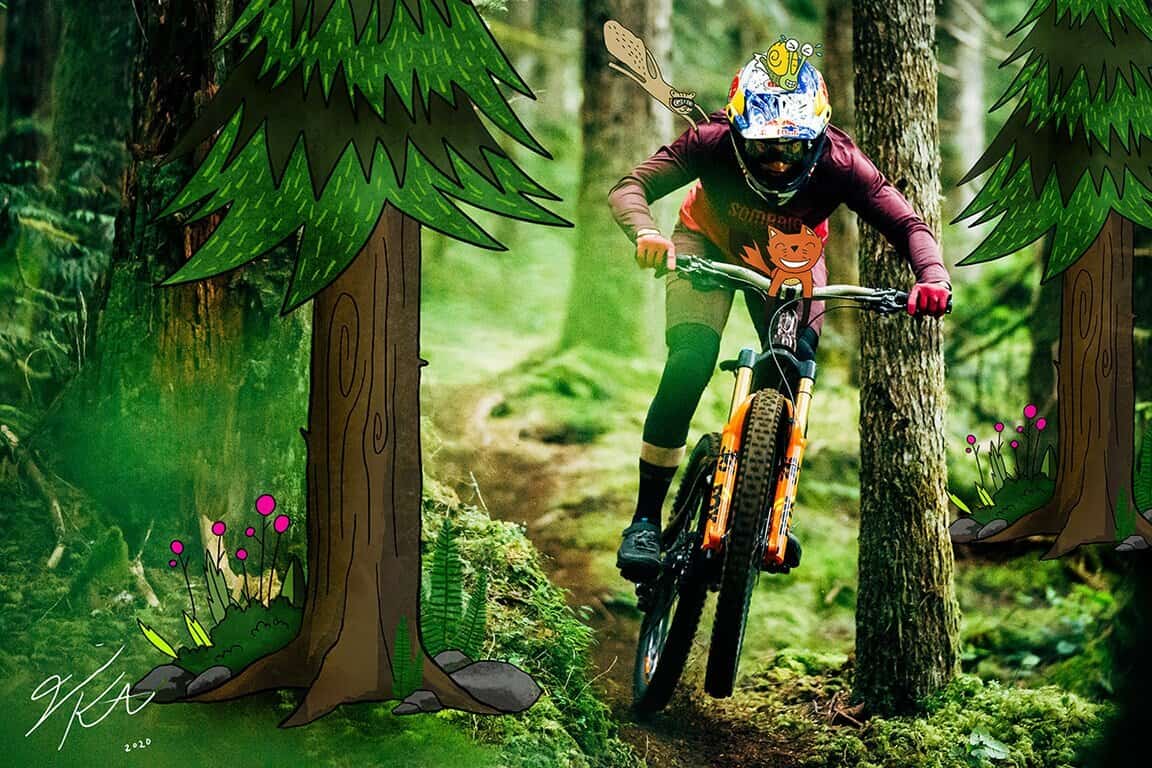 Photo by Jill Kintner
Bandit Hill is a whimsical adventure through an enchanted forest filled with woodland creatures ready to play! Mountain biker and artist Jill Kintner brings her beloved character drawings to life as they race down Bandit Hill to outrun an onslaught of angry clouds and terribly behaving weather.
Jill Kintner is one of the most accomplished female athletes on two wheels. Paired with her work ethic and creativity, she has prevailed in 6 cycling disciplines. Starting with BMX and turning pro by age 14, Jill set herself apart at the highest level and then made a lateral shift at age 21 into mountain biking.
Beyond biking, Jill is also very passionate about design and illustration. She went to school at RIT in New York and CCA in San Francisco to study graphic design but put school on hold to pursue her professional biking dreams.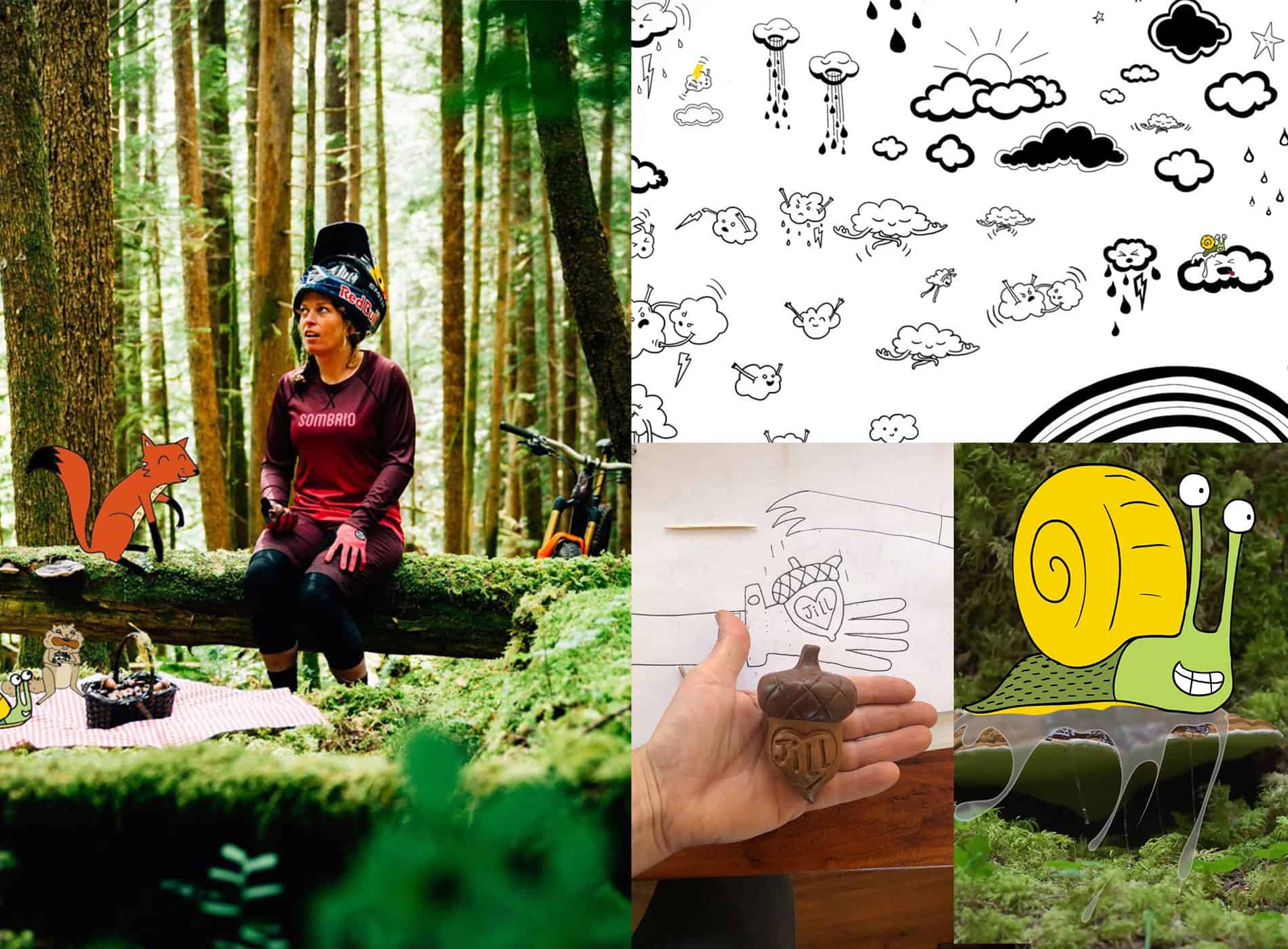 Photos by Jill Kintner
Bandit Hill is the best of both worlds; Jill's passion for art and illustration combined with a lifetime of biking in the vibrant forests of the Pacific Northwest.
Mountainly
We at Mountainly are spending our days mining the Earth for all of its best, most relevant mountain biking wisdom, trends, and gear so that you can have it all right here at the tips of your fingers.
Get the email for busy mountain bikers.
Discover the best products + gear, and learn about deals from brands you love.