A Retrospective On Good And Terrible Bike Purchases
A month ago I made a list of all the bikes I've ever owned with the stipulation that I couldn't count the bike if I didn't ride it at least 100 miles. So far I have seventy one bikes on the list, yikes.
Granted, I started riding 20 years ago at the age of 12. But also it's in my blood, I come from a long line of serial purchasers. My dad was constantly buying and selling cars for our family, fixing them in the driveway, and finding the next deal.
Maybe I enjoyed the conquest of it, perhaps it was the curiosity to try something new. Sometimes I'd break something beyond repair and I'd need to buy a replacement. Though if I'm really honest, it was usually because I'd found some deal; and like a moth to the flame, I couldn't help myself.
A 2005 Lenz-Sport Revelation I ran as a full suspension single speed.
A custom Yipsan 29er hardtail when 29ers were still pretty new.
A 2014 Transition Smuggler which was so fun and capable despite its diminutive travel.
A carbon 2015 Giant Glory that made downhilling feel calculated and dignified.
A 2020 Commencal Meta TR that's as reliable and sure footed as I'd ever hope for.
A 2003 Marin East Peak that made so much noise I could wake up the neighbors.
A 2009 Mongoose Khyber whose linkage wouldn't stay tight and the U-Turn Boxxer would wind itself down on the descents.
An old unbranded titanium cyclocross bike that would flex the brakes into the rim with every pedal stroke.
A ~2002 V-brake Gunnar Rockhound I bought for $100 used 10 years past its prime which I promptly crashed into a concussion.
In an ideal world, I'd have skipped the strike outs and only hit home runs but that's not reality. So what can be gleaned from my successes and failures?
My dream bike from 2005 (Gary Fisher Sugar Team SAAB) will always capture my eye, but it is an objectively terrible bike by modern standards. Modern mountain bikes are unbelievable machines, and the old models aren't generally worth the steep discount.
A quiet, well-tuned bike with mediocre parts is worth more than a poorly tuned blinged-out machine. Taking the time to learn how to maintain your bike or develop a good relationship with a mechanic is invaluable.
I got pretty good at convincing myself that the cheap bike I'd found on eBay had a high performance per dollar ratio. In hindsight, I wish I'd just gotten the bike I wanted instead of trying to save every penny.
We live in a golden age of mountain biking. Bikes are better than ever before, thousands of new riders are entering the sport, and many cities are building public trail centers for the enjoyment and health of all. I'm excited to see how mountain biking can help make our future a little brighter. Someday I hope to meet you on the trail and hear about your best and worst purchases, but for now, I'm off in search of the next perfect ride.
2021 Canyons Are Here
2021 Canyon
Sender 6
0
Built to send it, this is a bike that truly lives up to its name. If you are the sort of rider who only takes on the toughest lines at the bike park, then the Sender is the bike for you.
View Bike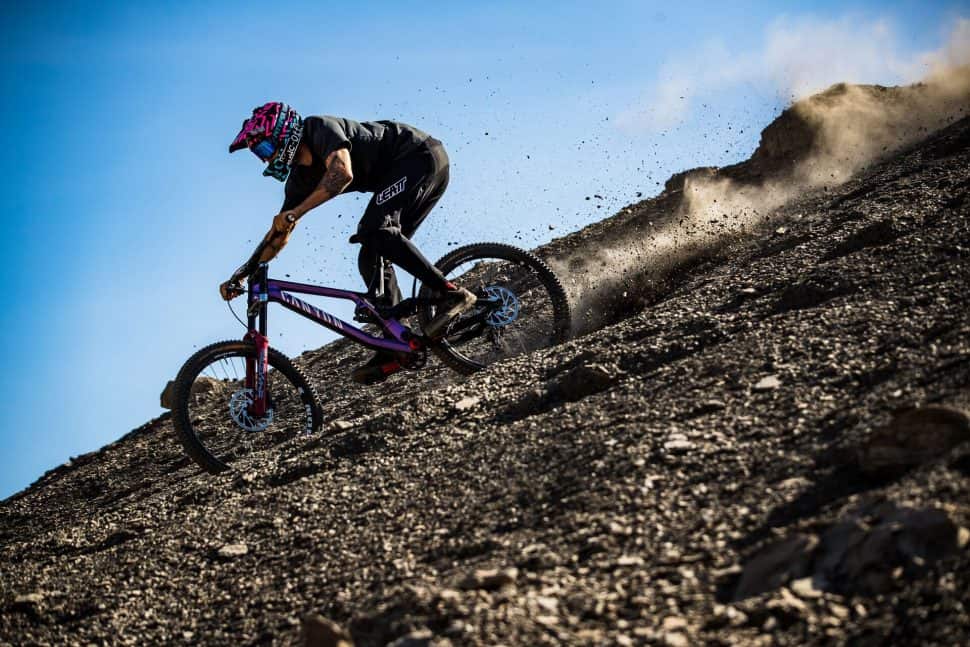 Peter Haile
Whether pushing his limits on technical trails, seeing what's around the next corner, or tinkering in his shop; Peter enjoys life to the full. In addition to bikes, he enjoys frame building, graphic design, and math. He lives in Asheville, NC with his wife and son.
Get the email for busy mountain bikers.
Discover the best products + gear, and learn about deals from brands you love.